Discover Bath
Entertaining and informative tours around the city of Bath
Individuals and groups
Real-life and virtual
Now includes Bridgerton filming locations in Bath 🎦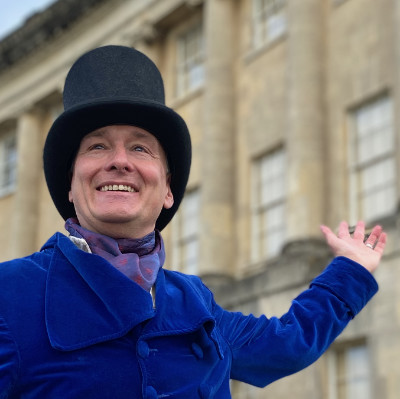 Explore Bath with an experienced guide
Enjoy the story of Bath's development from Roman times to its Georgian heyday. See the streets that Jane Austen and Mary Shelley walked through. Find out why Bath is one of the few whole cities in Europe that is at UNESCO World Heritage Site.
Whether you are planning to visit the city in person, or virtually, we are sure you will enjoy your tour and finish wanting to come back.
---
"Dan made us fall in love with the city"
"Nice mix of history, anecdotes and facts during the tour around all the historic sites in Bath. A beautiful city brought to life by Dan"
"Dan was fun, informative and enthusiastic"
"Incredibly interesting tour with tons of history and information about Bath and the characters that formed it"